Label Suggester for Confluence – Documentation
Installation
Install the Label Sug­ges­ter add-on for Confluence direc­t­ly from the Atlassian Mar­ket­place. Read more about instal­ling an add-on.
Configuration
You can direc­t­ly start using the Label Sug­ges­ter add-on wit­hout any con­fi­gu­ra­ti­on. Use the con­fi­gu­ra­ti­on to refi­ne or impro­ve your label sug­ges­ti­ons wit­hin your custom busi­ness case.
You can find the con­fi­gu­ra­ti­on dia­logs wit­hin the Confluence admi­nis­tra­ti­on wit­hin the menu "Label Sug­ges­ter".
Labels

The con­fi­gu­ra­ti­on dia­log for labels allows you to adjust the basic beha­vi­or of the add-on, like
enab­ling or dis­ab­ling sug­ges­ti­ons for spe­ci­fic con­tent types (for instan­ce blogs or pages),
set­ting the num­ber of shown results.
Word Search
Use this con­fi­gu­ra­ti­on dia­log to set­up the used search algo­rithms.
Common
Word
Here you can defi­ne, which words should be con­si­derd, how long a word can be and so on.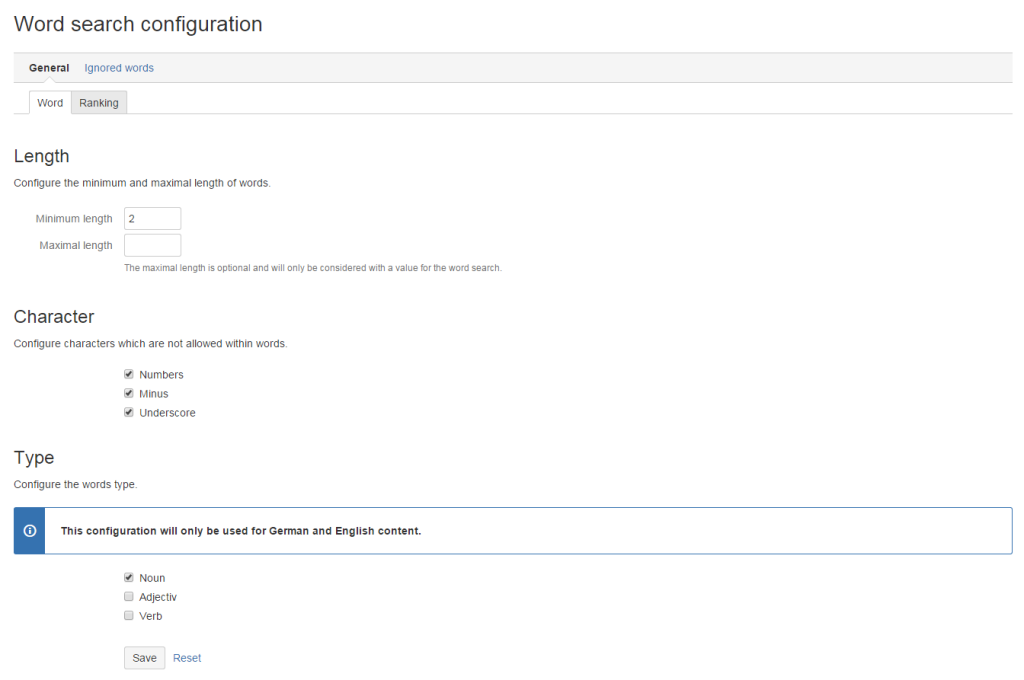 Ranking
Here you can con­fi­gu­re the weight (impor­t­an­ce) of found words wit­hin a spe­ci­fic con­text of the con­tent, for instan­ce the tit­le or hyper­links.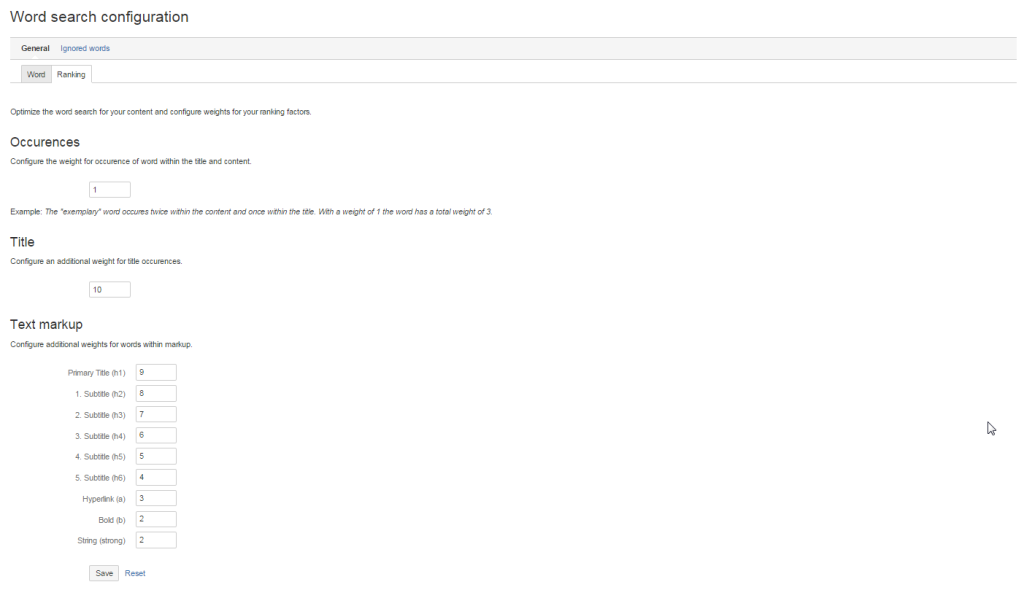 Ignored Words
Igno­red words will be remo­ved from search results and not pre­sen­ted add sug­ges­ti­ons.
Overview
Here you will find all igno­red words. This dia­log also allows you to remo­ve words from the igno­re list.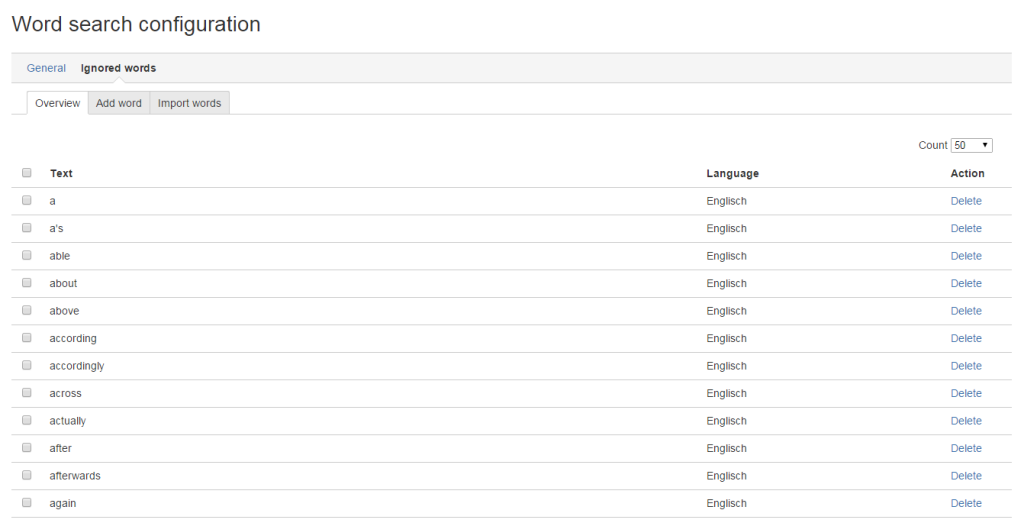 Import
Use this dia­log to import or add new igno­red words manu­al­ly. You can down­load word lists in dif­fe­rent lan­guages from stopwords.org.
Also Ger­man and Eng­lish use advan­ced natu­ral lan­guage pro­ces­sing, we recom­mend impor­ting their list of stop­words to fur­ther impro­ve sug­ges­ti­ons.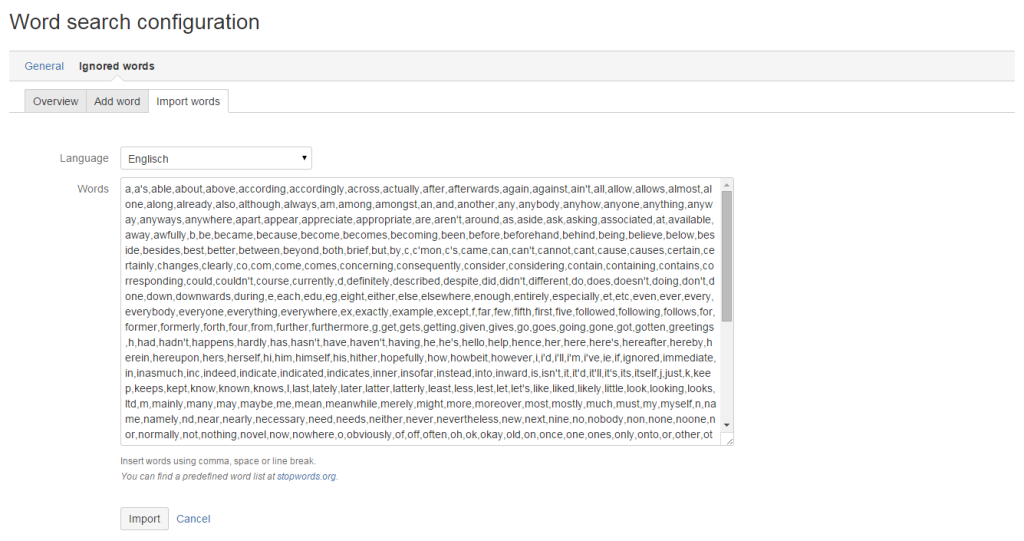 Usage
Editor
You can alrea­dy add labels while crea­ting or edi­t­ing con­tent wit­hin Confluence. Use the labels dia­log to get your first sug­ges­ti­ons using the cur­rent con­tent.

Published content
You also can add labels using the label dia­log for alrea­dy published con­tent. Use the dia­log to get sug­ges­ti­ons the­re as well as from the edi­tor.